Tony Bari – Head Varsity Coach
Coach Tony returns as Head Varsity Coach with plans to build on the Grizzlies' 2022 success, when they competed for both the East Bay Athletic League (EBAL) Championship and the North Coast Section (NCS) Championship.  Before leaving Cal High after the 2019 season for a 2-year coaching opportunity at St. Mary's College, Coach Tony had spent the prior 9 seasons in the East Bay Athletic League (EBAL) — 6 seasons as Head Coach at Cal High and 3 seasons as Head Coach at Monte Vista High.  In his 10 previous high school seasons, Coach Tony's teams finished in either 1st or 2nd place in 8 out of 10 years, and made multiple runs at both League and Section Championships.   However, the actual hoisting of the 1st Place NCS Championship trophy has been elusive.  Coach Tony said, "I believe this year we will have both the talent and the coaching staff to take us to the next level.  If we work well as a team, play to our ability, and place a prominent focus on our vowels, we could be the team to beat in 2023." 
Coach Tony has been a Head Coach for girls fastpitch softball and boys baseball throughout the San Francisco East Bay Area for almost 25 years, managing teams for Spring seasonal leagues, Summer traveling leagues, and Fall instructional leagues.  He began coaching youth sports in 1999, starting in San Ramon Little League (SRLL), where he was a Head Baseball Coach for every level of boys baseball — from T-ball through high school — including District All-Star teams and traveling Gold teams.
In 2007, he expanded his coaching beyond baseball by volunteering for the San Ramon Valley Girls Athletic League (SRVGAL), where he immediately became a Head Softball Coach for regular season division teams, achieving division championships in 2007 and 2010, and soon thereafter for Stompers Summer and Fall traveling teams.  Coach Tony was later selected to be the Head Softball Coach for the Valley Stompers 16U A-ball traveling team in 2013 and 2014.   Coach Tony has spent 13 of his 16 years coaching softball at the Division 1 (D1) high school and college levels.
Coach Tony's coaching approach is to focus on proper and fundamental skills for long-term health and success.  His competitive approach is to emphasize in-game strategy and excellence in situational play.  His philosophical approach is to inspire a love for the game, instill respect for both team and opponent, maximize present-day fun, and develop lifelong enjoyment as both a participant and a fan.  Coach Tony was also a 2008 recipient of the annual PCA ("Positive Coaching Alliance") Double Goal Coach Award, given by SRVGAL as part of their Softball Coach of the Year recognition program.
For 15 consecutive years, Coach Tony also committed additional volunteer time and leveraged his corporate leadership skills to serve on community boards.  He served on the Executive Board for SRLL from 1999-2010 as VP of Upper Division Baseball, overseeing all aspects of the 13-year old to 18-year old divisions: Juniors, Seniors, and Big Leagues.  He then served on the SRVGAL Board of Directors from 2010-2014, where he was the Division Coordinator for the 7th-8th grade Red and Blue divisions.
Tim Ford – Assistant Varsity Coach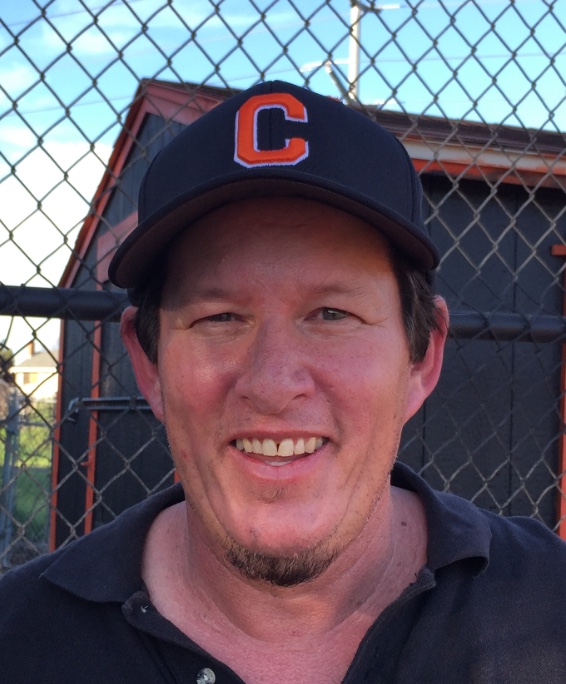 Coach Tim has been an Assistant Grizzly Softball Coach for most of the 20+ years he has worked at Cal High.  He has literally coached hundreds of Cal High softball players and supported many Head Varsity and Head JV coaches over decades, including Coach Tony during ALL of his previous seasons at Cal High.  Coach Tim has also coached at the travel ball level, including with Coach Tony.  After Coach Tim and Coach Tony had such success together in the early 2010s, Coach Tony only agreed to return to Cal High in 2018 AND in 2022 on the condition that he could again partner with Coach Tim.
Coach Tim and Coach Tony have a terrific partnership and really enjoy working together.  According to Coach Tony, "Tim is such a great asset to our Softball program and I can't imagine being on the field without him.  We know how each other thinks.  Tim gives me great advice, while unconditionally supporting all of my decisions.  We get along incredibly well.  More importantly, he has the heart of a giant when it comes to these girls.  He cares about them as people, just as much as I do, and we are very protective of them as if they were our own daughters.  Tim is very special to me and I hope the families of our players appreciate him and what he brings to our program, as much as I do."
Shawn Ching – Assistant Varsity Coach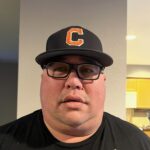 Coach Ching has been coaching and playing softball for 25 years.  As a coach, he brings extensive experience working with student athletes of all ages in hitting and infield defense.  As a Head Coach for an 18U travel team under the Orange County Batbusters organization, Coach Ching has helped many players achieve their goals to play softball at the college level.
Coach Ching has also played for 20 years at the highest level in Men's Fastpitch Softball, earning a World Championship in 2008.
Coach Ching's philosophy on hitting includes both the physical and mental approach, saying "I believe that the hitter should be at his/her strongest position on contact!  Count leverage, which is part of the mental approach, is a vital part of hitting, but ultimately squaring up the barrel is most important!  Quality At-Bats is the name of the game!  I'm looking forward to the opportunity to work with Cal High Softball."
Katelyn Linford – Assistant Varsity Coach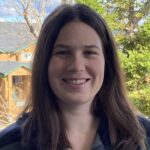 Katelyn returns to the Cal High Varsity Softball field as Coach Katelyn, almost 10 years after she graduated from Cal High in 2013 as a Varsity softball pitcher and player.   After helping lead her Grizzlies to the NCS tournament every year, Katelyn went to San Jose State University and graduated in 2018 with a BS in Mechanical Engineering.  She pitched on the SJSU softball team for four years, receiving academic honors each year.
During her senior year at San Jose State University, Katelyn led the Spartans softball team to a Mountain West Championship with a 24-8 record, and received conference, regional, and national honors.  During her 5th year at SJSU, Katelyn was the undergraduate assistant for the softball team.
Coach Katelyn joins the Cal High Varsity staff following 8 years of coaching travel softball at the 10U – 18U levels, where she has had a strong focus on player development, including both their physical skills and softball fundamentals, with a key emphasis on their mental approach to the game.  Cal High Softball is proud to have one of their own return to the Varsity Softball field as a Coach, and grateful that she would like to give back to our program.
Kylie Crandall – Head JV Coach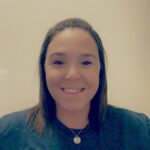 Kylie played travel softball for Lady Sharks and for Branham High School in San Jose, CA as a pitcher and utility player.  Kylie earned two High School MVP awards during her 4-year career at Branham High School.
Kylie continued to play softball for Foothill College in Los Altos Hills, CA where she earned a role as the starting pitcher.  Kylie was a two-time recipient of the Foothill College Softball team MVP Award and was also a 2nd Team All-Conference selection for both years attended.  Kylie still holds multiple records at Foothill College, including "Most Innings Pitched in a Season" and "Most Strikeouts in a Single Game" with (14) total strikeouts, courtesy of her specialty rise ball.  
Following her playing career, Coach Kylie has been coaching, training, and instructing softball teams and players for 10 years. She started her coaching career as the Assistant Varsity Coach and softball program Pitching Coach for Mountain View High School.  Coach Kylie eventually returned to Foothill College as an Assistant pitching coach for three years.  Most recently, she coached a travel softball team for three seasons, boasting an overall record of 71-29-3 and was the Co-Head Coach for the Burlingame High School JV softball team in 2022.
Coach Kylie is beyond excited to be now coaching at California High School and is looking forward to assisting in the creation of an amazing JV team for Cal High Softball.
Jennifer Streegan – Assistant JV Coach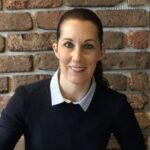 Coach Jennifer is a first time coach and hopes to learn from the experienced coaching staff at Cal High. She began her softball career as a youth, moving on to play at Carondelet High School and Sacramento State University.
Coach Jennifer is dedicated to serving the community in her professional life, and looks forward to transitioning her love for playing softball to teaching her knowledge of softball. She hopes to motivate the JV team to work hard as a unit, help the girls gain confidence in their abilities, strengthen their existing skill sets, and challenge them to develop new ones.  She is excited to become a first-time coach and looks forward to having a fun, enthusiastic season.   We are lucky to have her!
.